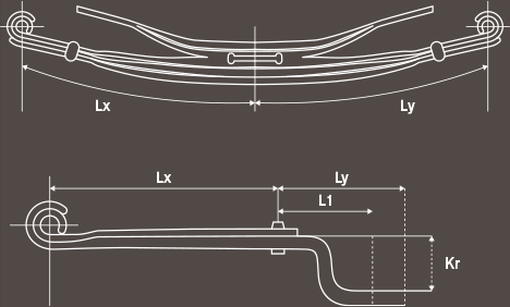 To choose the appropriate spring, you must check the following details:
vehicle or semitrailer type,
axle producer and type,
no. of spring leaves,
width, Lx, Ly, L1, Kr,
thickness of spring leaves,
diameter of bushing and centre bolt.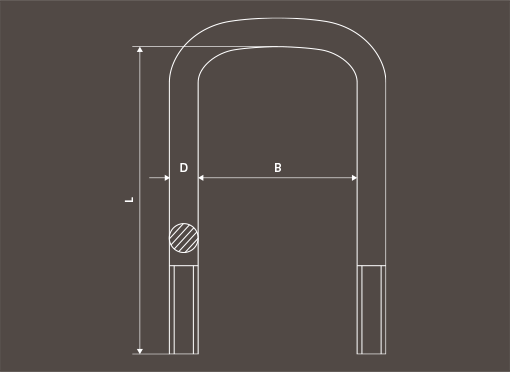 How to measure an U-Bolt?
L= high,
B= width,
D= thread diameter.
Types of U-Bolts

Are you looking for a specific product? Do you need help concerning our catalogue? We are here to help you. Contact us via the form below. We will promptly return to you by telephone or e-mail.